#07 Cocoa & Chilli 15 teabags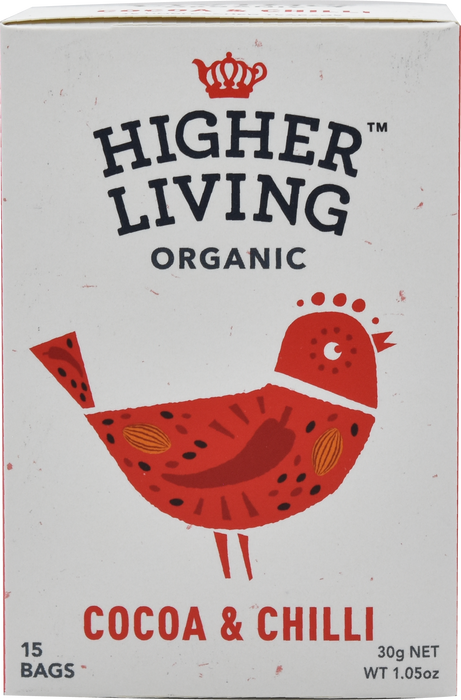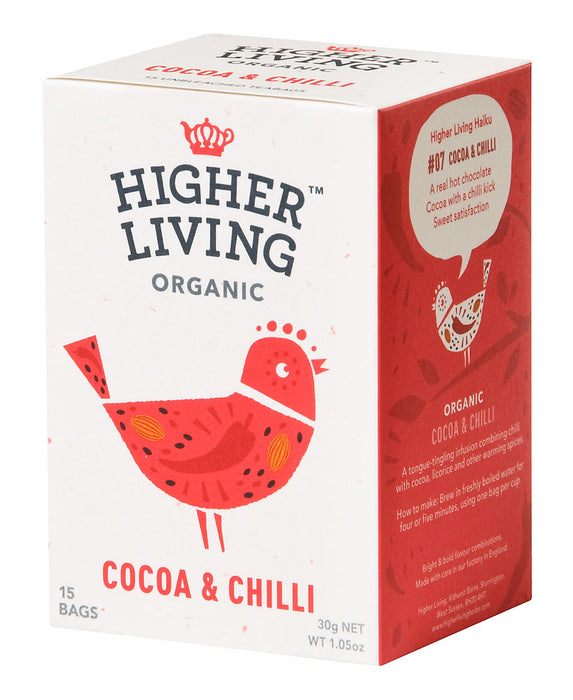 A tongue-tingling infusion combining chilli with cocoa, licorice and other warming spices.
Contains 15 unbleached teabags.
Our Higher Living Haiku:
A real hot chocolate
Cocoa with a chilli kick
Sweet satisfaction
Ingredients:
Licorice* (24%), Fennel*, Ginger*, Cinnamon*, Cocoa* (7%), Chilli* (5%), Anise*, Cardamom*, Cloves*, Black Pepper*. *Organic.