#08 Sweet Chai 15 teabags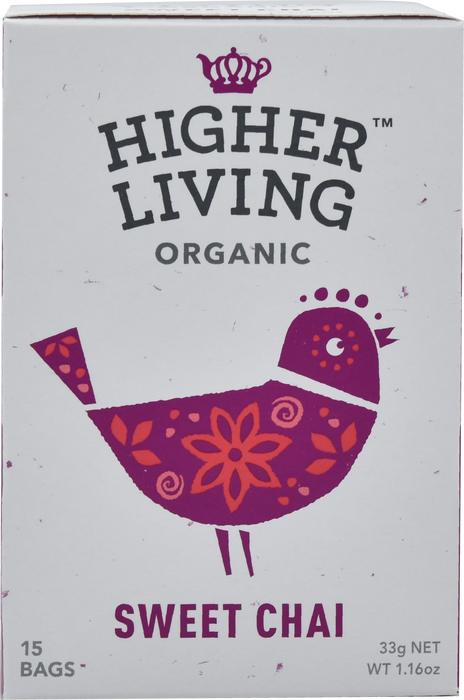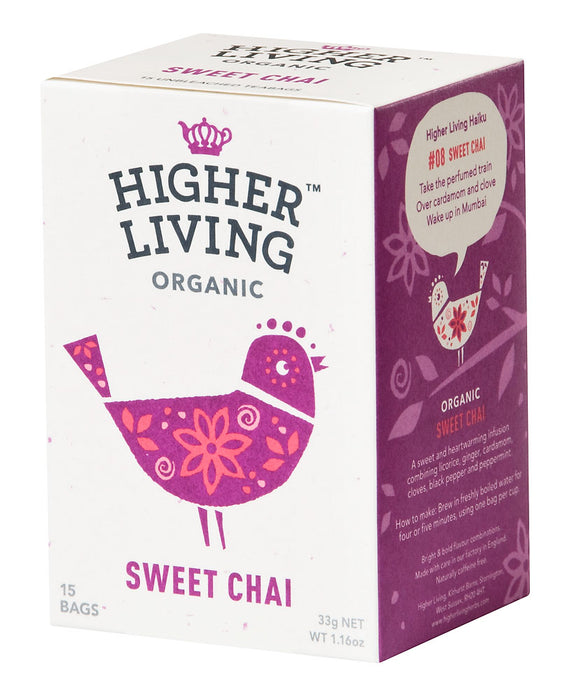 A sweet and heartwarming infusion combining licorice, ginger cardamom, cloves, black pepper and peppermint.
Contains 15 unbleached teabags.
Our Higher Living Haiku:
Take the perfumed train
Over cardamom and clove
Wake up in Mumbai
Ingredients:
Licorice (21%), Fennel, Anise, Peppermint (20%), Ginger (19%), Cardamom (5%), Cloves (5%), Black Pepper (5%).